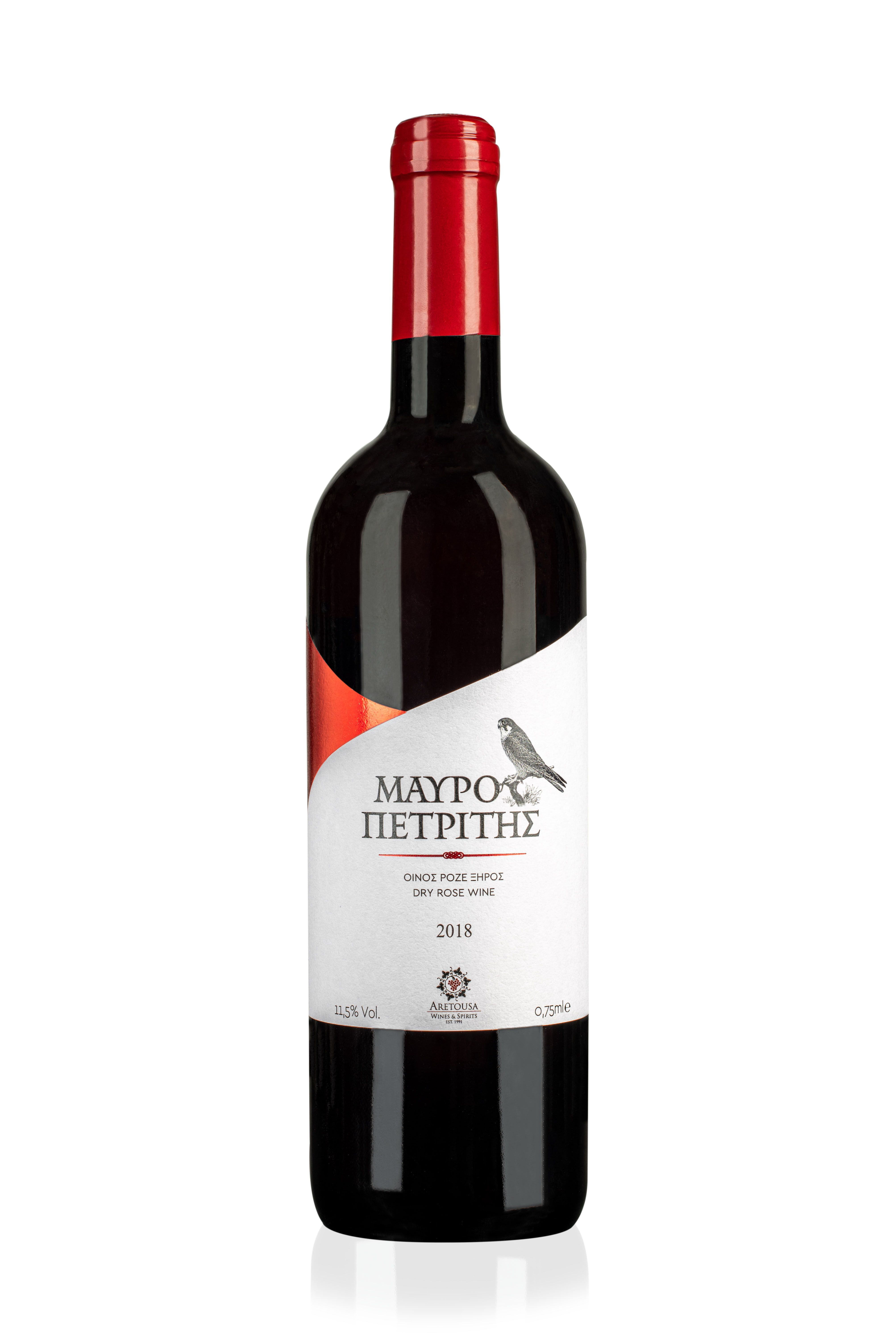 Dry Rose Wine Mavropetritis
"Mavropetritis" rose dry wine has a refreshing, crisp, and light-bodied character with bright acidity, fruity aromas, a pale pink to salmon color and a delicate floral note. In terms of aroma, it has notes of red fruits, such as strawberries, raspberries, and cherries, as well as citrus fruits like grapefruit and lemon. It may also has a subtle floral character, such as rose petals and a hint of minerality, which adds complexity to the wine. On the palate, it is light-bodied and refreshing, with flavors that mirror the aroma. It has a bright and lively acidity, which helps to accentuate the fruit flavors and give the wine a crisp and refreshing character. The finish is dry and clean, with a subtle hint of bitterness that leaves the mouth feeling refreshed and ready for another sip. Overall, "Mavropetritis" is a nice aromatic dry rosé wine which is a versatile and can be enjoyed on its own or paired with a variety of foods, such as seafood, salads, or light pasta dishes. It is a perfect choice for warm weather, outdoor gatherings, or anytime you want a refreshing and flavorful wine that is not too heavy.
Dry rosé wine, with strong floral aromas, fruity, cool, with perfectly balanced acidity and long aftertaste.
It accompanies excellent seafood dishes of Mediterranean cuisine, pasta and white meats.
Bright pink color, particularly intense aromatic nose that overflows with sweet aromas of ripe red fruits, raspberries
and notes of rose petals. Extremely balanced, intensely fruity in the mouth, with soft tannins and a long aftertaste.
Color :
, Rose
Τype :
Dry
Year :
2019
Alcohol :
12.6%
Origin :
Peloponnese
Grape Variety :
Savvatiano , Agiorgitiko
Aromas :
dark fruit, spice,red fruit, strawberry, cherry, or raspberry and earthy notes.
Enter your address and we will find all the product retailers within 15 kilometers for you.