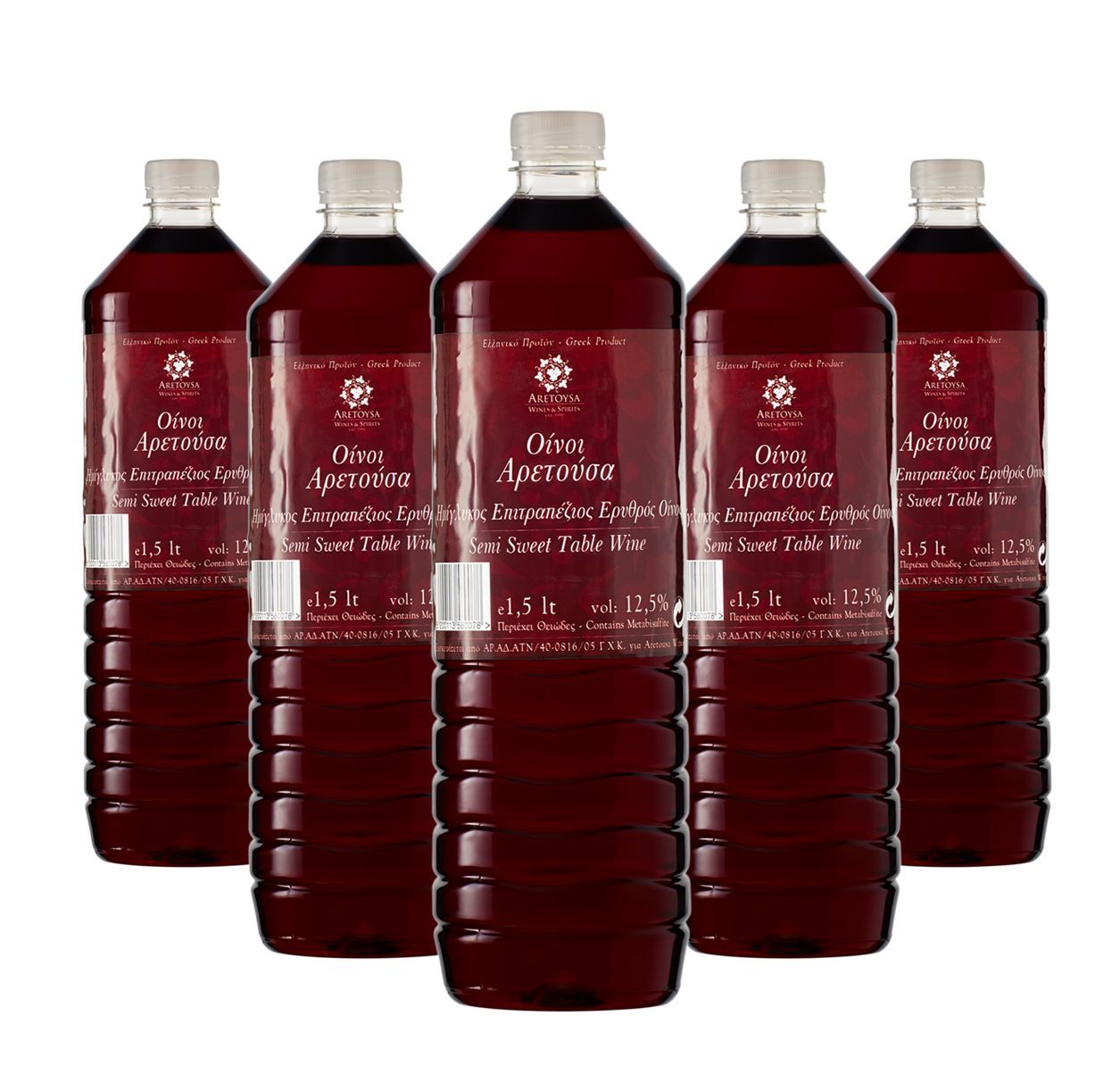 Semi Sweet Red Wine Aretousa (10+2 FOR FREE)
Aretousa's semi-sweet wine is produced from the famous Moschato grape variety in the Peloponnese region of Greece. This variety is known for producing aromatic and flavorful wines with a rich mouthfeel, and our wine is no exception. The wine has a distinct sweetness that is well-balanced with its acidity, creating a harmonious taste. Its flavors are fruity and floral, with notes of peach, apricot, and citrus, as well as hints of honey and herbs. Its aroma is also characterized by the same fruit and floral notes, making it a highly aromatic wine. It has a strong aftertaste that lingers on the palate, leaving a pleasant and refreshing finish. Its sweetness makes it a great accompaniment to desserts and sweet foods, but it can also be enjoyed on its own as an aperitif or a refreshing drink on a warm summer day. Well, there is always time to celebrate! Therefore, two bottles offered from us!
Color :
Red
Τype :
Semi Sweet
Year :
2022 , 2021
Alcohol :
12,5%
Origin :
Peloponnese
Grape Variety :
Agiorgitiko , Black Muscat of Tyrnavos
Aromas :
dark fruit, spice,red fruit, strawberry, cherry, or raspberry and earthy notes.
Bottle Size :
Pet 1,5 Lt
Serving Temperature :
16°C
Μatured in oak barrels :
Νο
Cap :
Screw Cap
Packing :
Cardboard Box 12 x 1,5 Lt
Enter your address and we will find all the product retailers within 15 kilometers for you.