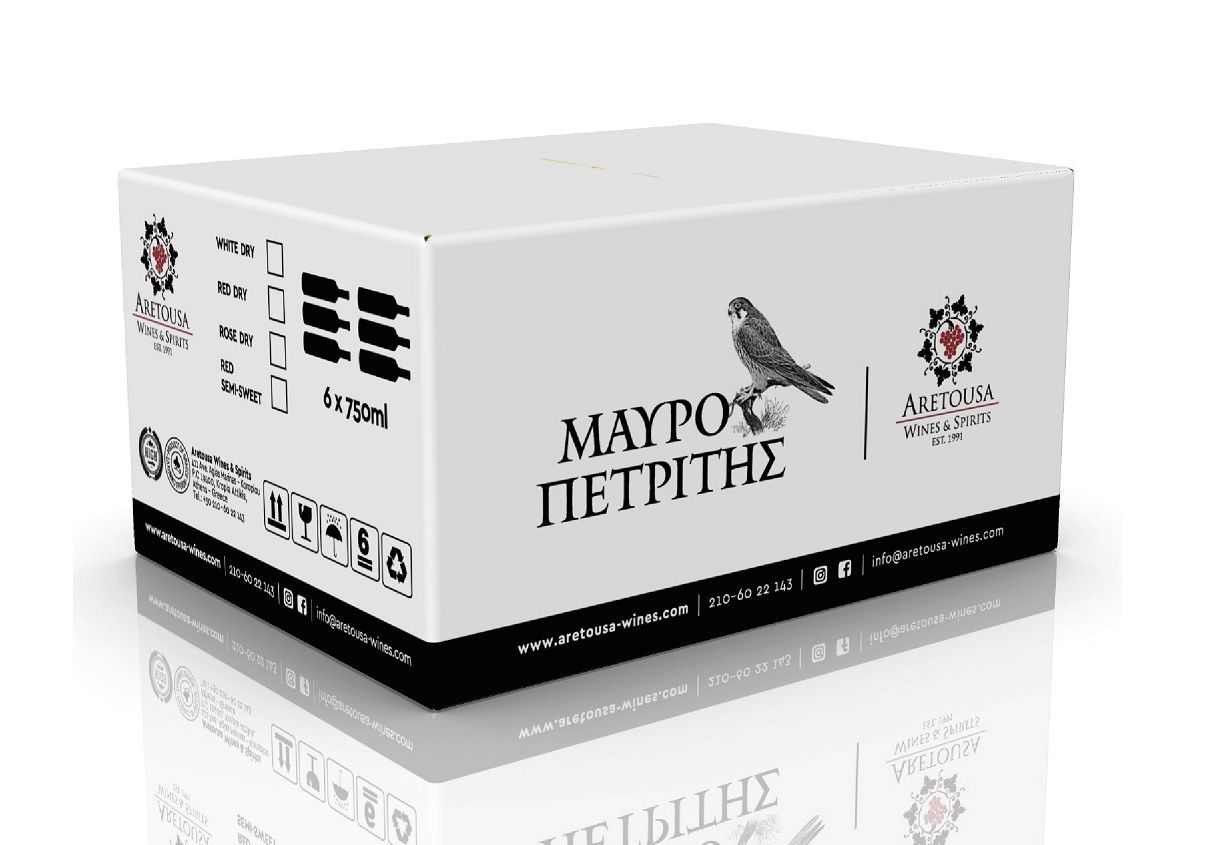 Semi Sweet Red Wine Mavropetritis Box (5 + 1 FOR FREE)
"Mavropetritis" is a nice aromatic semi-sweet red wine that typically has a combination of fruity and spicy aromas, with a sweet note that is balanced by a dry finish. In terms of aroma, it has notes of red and black fruits, such as cherry, raspberry, and blackberry. It also has a subtle floral character, such as violets or roses, and a hint of sweetness that gives the wine a luscious, mouth-filling quality. On the palate, "Mavropetritis" red semi-sweet, has a well-balanced sweetness that is complemented by a firm tannic structure and a dry finish. The sweetness is not overpowering, but instead balanced by the acidity and tannins, which help to give the wine a lively and refreshing character. Overall, is a versatile wine that can be enjoyed on its own or paired with a variety of foods, such as grilled meats, spicy dishes, or strong cheeses. It is a perfect choice for those who enjoy the fruitiness of red wine but prefer a slightly sweeter finish.
Special Offer: Discover the Delight with our '5+1 Gift' Promotion!
At Aretousa Wines&Spirits, we understand the value of good company and enjoying wine together. That's why we are thrilled to offer you our special '5+1 Gift' promotion!
By purchasing five bottles from our selected wine collection, you'll receive an additional bottle entirely for free. This is your opportunity to explore new flavors, share your favorites with friends and family, or simply stock up on your next wine essentials.
Enjoy the harmony of flavors and our wines in a promotion you shouldn't miss!
Color :
Red
Τype :
Semi Sweet
Year :
2022 , 2021 , , 2019 , 2020
Alcohol :
12,5%
Origin :
Tirnavos , Peloponnese
Grape Variety :
Black Muscat of Tyrnavos , Agiorgitiko
Aromas :
dark fruit, spice,red fruit, strawberry, cherry, or raspberry and earthy notes.
Bottle Size :
750 ml
Serving Temperature :
16°C
Μatured in oak barrels :
Νο
Cap :
Natural cork
Packing :
Enter your address and we will find all the product retailers within 15 kilometers for you.