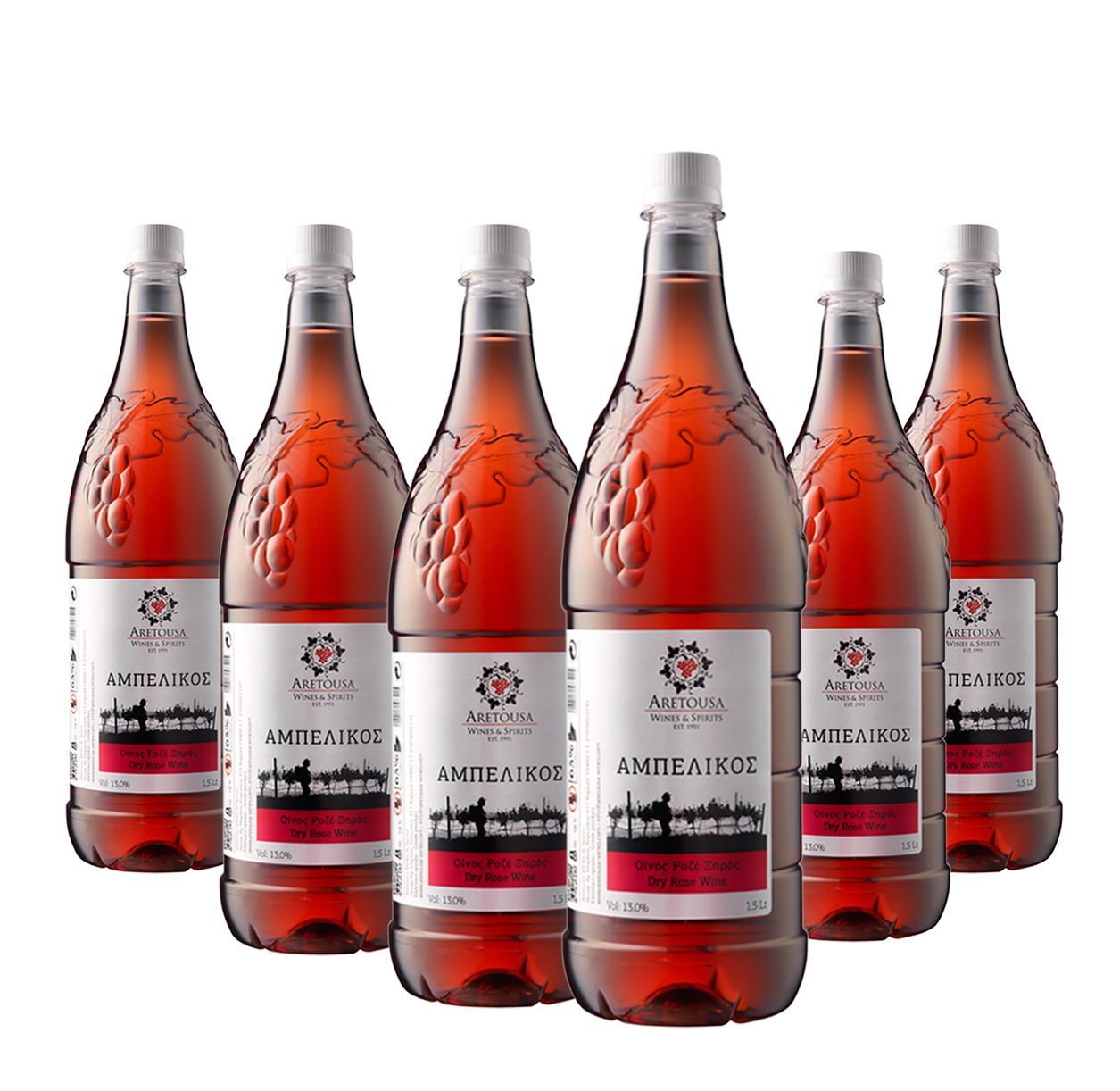 Dry Rose Wine Ampelikos BOX (10+2 FOR FREE)
The Ampelikos rose dry wine is a delightful wine made from the Agiorgitiko Nemea grape variety, which is famous for producing some of the finest wines in Greece. This wine is made by Aretousa Winery, which is known for its commitment to quality and tradition. The grapes used in the production of this wine are carefully selected and handpicked, ensuring that only the best grapes are used. After being gently pressed, the juice is fermented in stainless steel tanks at low temperatures to preserve the wine's delicate aromas and flavors. The resulting wine is a beautiful, pale pink color with aromas of red berries, citrus, and flowers. On the palate, the wine is crisp and refreshing, with flavors of strawberries, cherries, and a hint of minerality. The finish is dry and elegant, making it a perfect wine for pairing with a wide range of dishes. The Ampelikos rose dry wine is a versatile wine that can be enjoyed on its own or paired with a variety of foods. It pairs exceptionally well with Mediterranean cuisine, grilled seafood, and salads. It is also a great wine to serve as an aperitif, as it is light and refreshing. Overall, the Ampelikos rose dry wine is an excellent example of the quality and tradition of Greek winemaking. Its delicate aromas and flavors, combined with its dry and elegant finish, make it a must-try for wine lovers everywhere. Order ten bottles and...we will add two more for free!
Color :
Rose
Τype :
Dry
Year :
2021
Alcohol :
13,2 % Vol
Origin :
Nemea,Peloponnese , Peloponnese
Grape Variety :
Agiorgitiko
Aromas :
Bottle Size :
Pet 1,5 Lt
Serving Temperature :
14°C
Μatured in oak barrels :
Νο
Cap :
Screw Cap
Packing :
Cardboard Box 12 x 1,5 Lt
Enter your address and we will find all the product retailers within 15 kilometers for you.