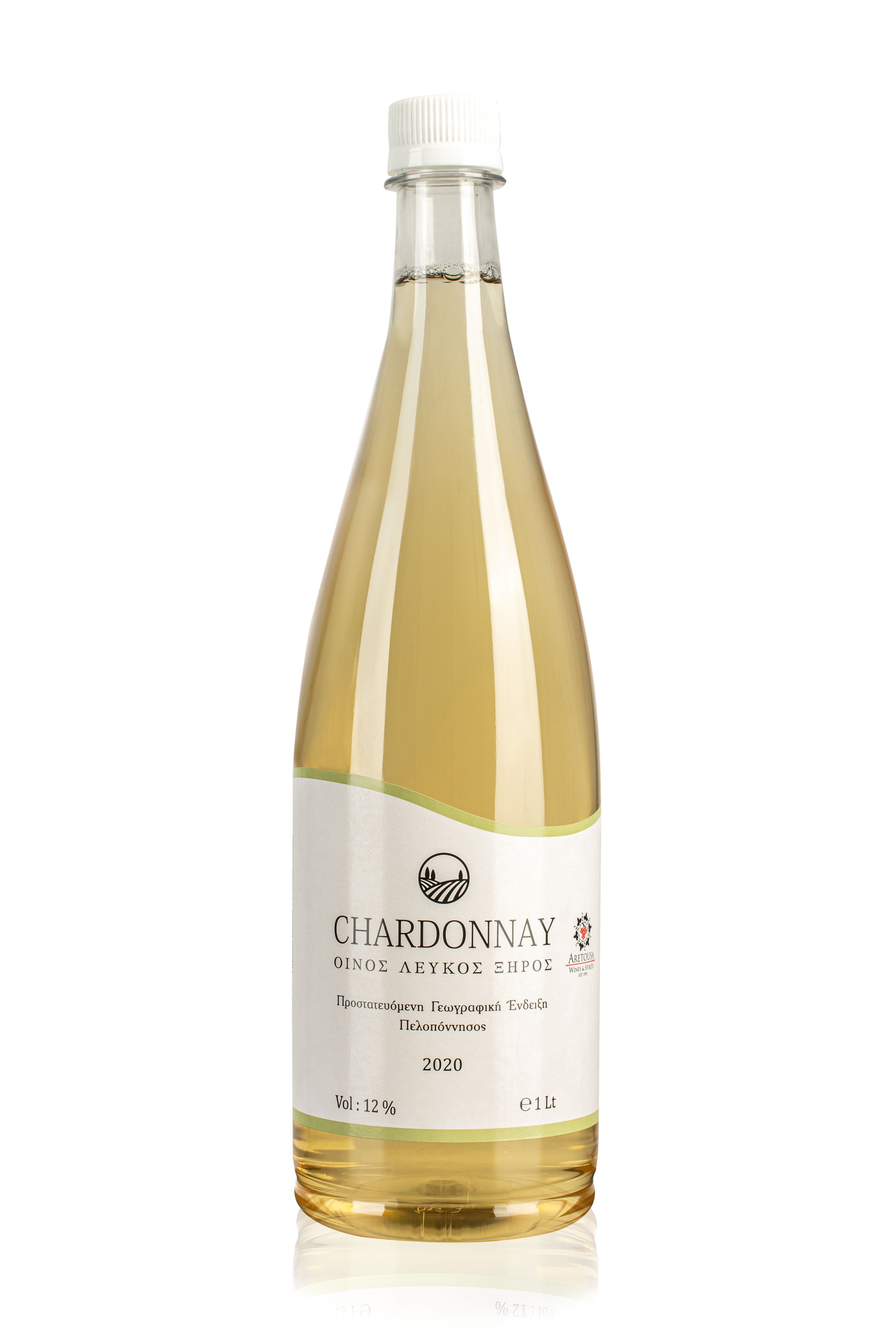 Dry White Wine Chardonnay
Chardonnay is one of the most famous and widely planted white wine grape varieties in the world. Our Chardonnay is fuller-bodied with flavors of tropical fruits, vanilla, and buttery notes. It is often paired with seafood, poultry, and creamy sauces due to its versatility and ability to complement a variety of flavors. It can also be enjoyed on its own, as a refreshing and crisp white wine. Whether enjoyed young or aged, Chardonnay remains a beloved and classic wine that has stood the test of time. Enjoy!
Chardonnay's name comes from the world-famous versatile variety. Distinguished for its crystalline appearance and yellow color with golden highlights. It has an intense, delicate aroma that combines citrus and exotic fruits.
A balanced wine that highlights the fresh lively and fruity character of the variety with subtle notes of lemon and pineapple.
Very good structure, richness and aftertaste that lasts are some features that you will discover by trying it.
Color :
White
Τype :
Dry
Year :
2022
Alcohol :
12.6%
Origin :
Nemea,Peloponnese , Peloponnese
Grape Variety :
CHARDONNAY
Aromas :
citrus fruits, white flowers, green and yellow fruits, and spicy notes reminiscent of white pepper.
Bottle Size :
Pet 1 lt
Serving Temperature :
12°C
Μatured in oak barrels :
Νο
Cap :
Screw Cap
Packing :
Cardboard Box 6 x Pet 1 Lt
Europallet :
50 Cardboard Boxes
Production :
3.500 Bottles
Enter your address and we will find all the product retailers within 15 kilometers for you.