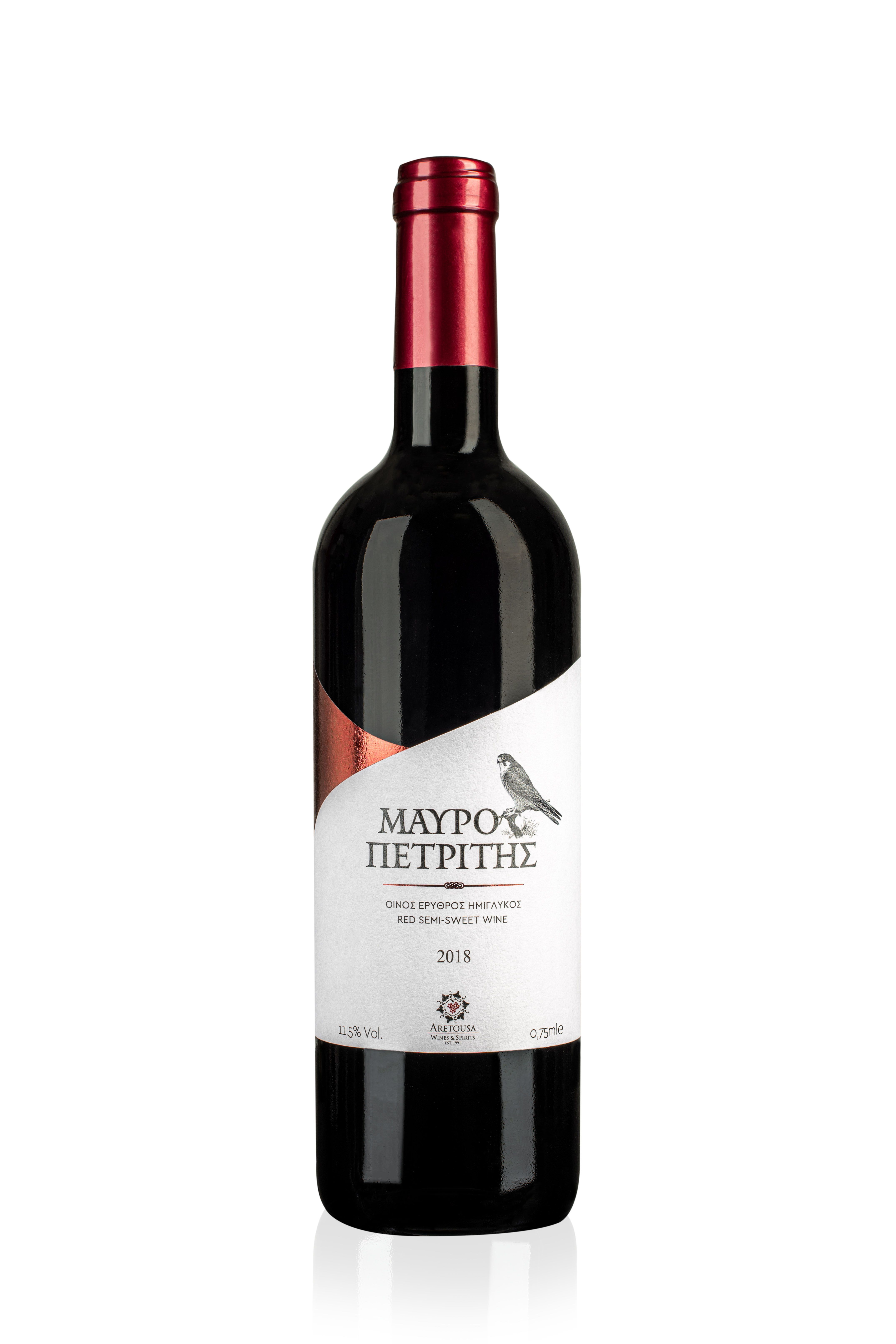 Semi Sweet Red Wine Mavropetritis
"Mavropetritis" is a nice aromatic semi-sweet red wine that typically has a combination of fruity and spicy aromas, with a sweet note that is balanced by a dry finish. In terms of aroma, it has notes of red and black fruits, such as cherry, raspberry, and blackberry. It also has a subtle floral character, such as violets or roses, and a hint of sweetness that gives the wine a luscious, mouth-filling quality. On the palate, "Mavropetritis" red semi-sweet, has a well-balanced sweetness that is complemented by a firm tannic structure and a dry finish. The sweetness is not overpowering, but instead balanced by the acidity and tannins, which help to give the wine a lively and refreshing character. Overall, is a versatile wine that can be enjoyed on its own or paired with a variety of foods, such as grilled meats, spicy dishes, or strong cheeses. It is a perfect choice for those who enjoy the fruitiness of red wine but prefer a slightly sweeter finish.
From selected grapes, a semi-sweet wine with bright red color and violet highlights. On the nose it gives aromas of small red fruits of the forest. In the mouth, soft and sweet drink with fruity flavors and a pleasant acidity that gives balance. Pleasant aftertaste. You will taste it more than once!
Color :
Red
Τype :
Semi Sweet
Year :
2022
Alcohol :
12,5%
Origin :
Peloponnese
Grape Variety :
Agiorgitiko , Black Muscat of Tyrnavos
Aromas :
dark fruit, spice,red fruit, strawberry, cherry, or raspberry and earthy notes.
Bottle Size :
750 ml
Serving Temperature :
15°C
Μatured in oak barrels :
Νο
Cap :
Natural cork
Packing :
Cardboard Box 6 x 750 ml
Europallet :
50 Cardboard Boxes
Enter your address and we will find all the product retailers within 15 kilometers for you.